UPLOAD & DOWNLOAD FILE(S) to xFolder
To log onto the DayCom Server site and upload (put) file(s):
Open your browser (Internet Explorer in most cases - will also work with Safari, FireFox and Opera)
go to: DayCom.webhop.net [Click on the LINK at left - or copy and paste the URL into your browser -
do not enter a "www" or anything - just as you see it ].
NOTE: Type the above URL in - you may get an invalid certificate notification - just click through (ignore) the certificate - it's ok.
The Logon sceen is shown below: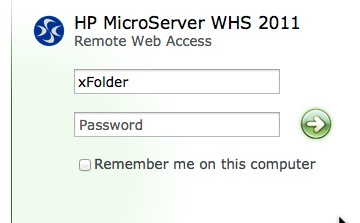 Logon:

username=xFolder
password=********** [note the CASE, the password is CASE SENSITIVE]
PASSWORD supplied off-line / will need to obtain password personally.
Click "Log On" arrow ->

You should see the following block on the next screen (this is only PART of the next screen):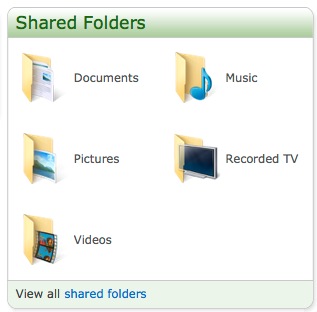 Click on the appropriate icon - either Documents, Pictures, Music, etc.
The next screen should appear:

On some mobile devices, the screen may appear differently than shown above - please skip to Mobile Device, below.
DOWNLOAD a file:
Click-select the checkbox next to the file you wish to download
Click "Download" on the "Organize" line
Follow the on-screen insturctions


UPLOAD a file:
Click "Upload" on the "Organize" line
A browse window will appear - Browse to the FILE on our computer that you want to upload - Click "OK"

The file you chose will be shown in the file list box.
REPEAT the Choose File operation if you want to upload more than one file - each file you choose will appear in the list box.
When all the file(s) you wish to upload have been selected, CLICK the Upload button located near the bottom of the list box.
It's done. It may take some time, depending upon how many and how large the files are.
You will then see the uploaded file(s) in the 'xFolder' file view window.
When you have completed upload(s), click "Sign Out" in upper right corner.
NOTE: Please be SURE to click the "Sign Out" [located near top-right] when you are finished.
Did you find a problem with these instructions? Please Email comments to: support@daycomsolutions.com

Mobile Device Upload/Download instructions: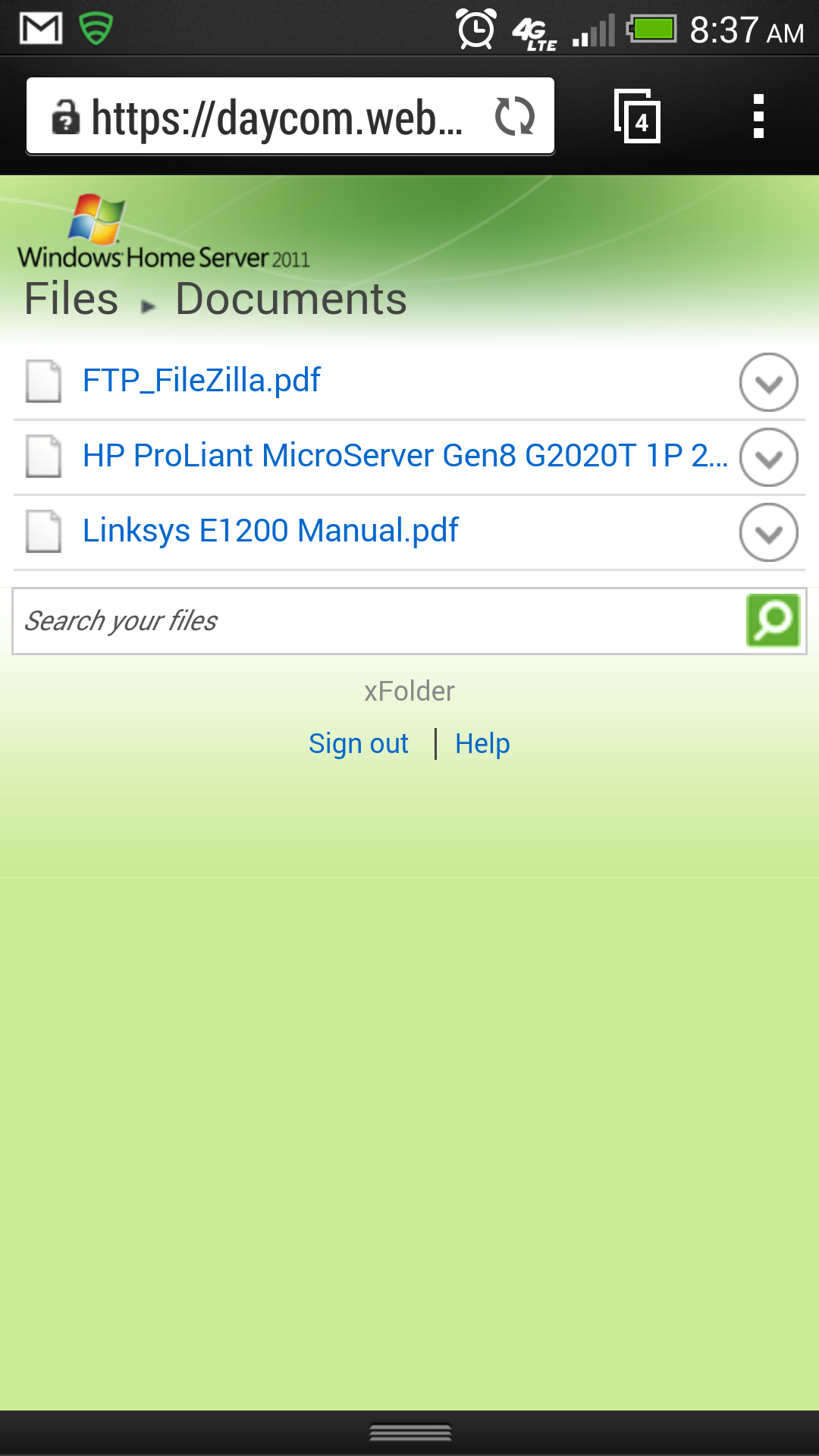 To DOWNLOAD a file, touch the down-arrow and follow instructions.
To UPLOAD a file, enter the file in the "Search your files" bar and touch the magnifier glass - follow instructions.
NOTE: Please be SURE to click the "Sign Out" [located near top-right] when you are finished.
Did you find a problem with these instructions? Please Email comments to: support@daycomsolutions.com
---